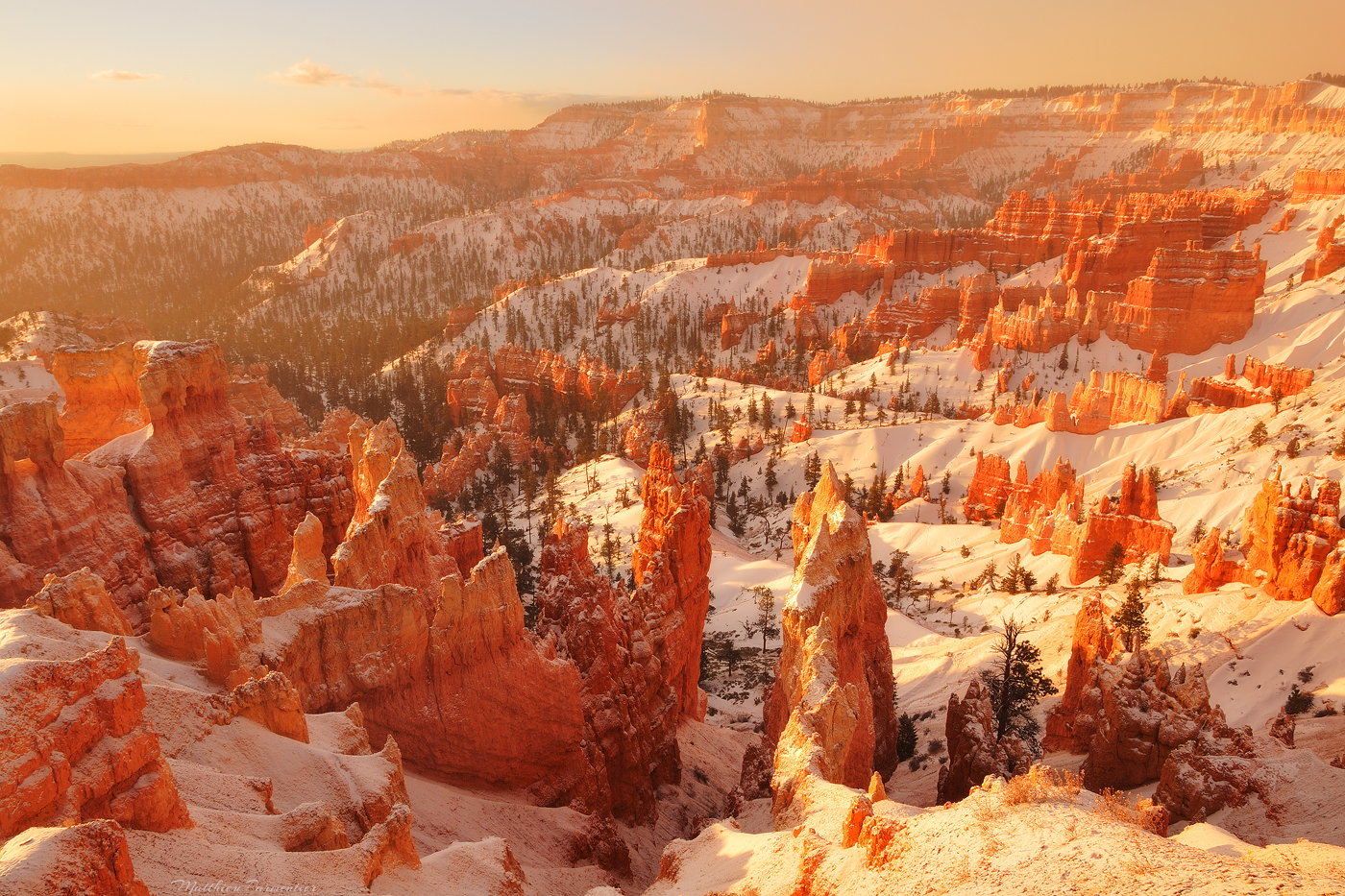 Back to 2013 I was quite new in the world of photography. I was trying to make good pictures for 3 years at that time but this trip to Western USA was the one that changed everything for me. Choosing a picture taken in this travel is then perfect to launch a new "Behind the lens" thematic in which I will post short stories about my favorite pictures.
I remember that before this trip I was always struggling with the difference of exposures between the land and the sky in almost every picture. In february of this year I bought a tripod and my two first graduated neutral density filters from Lee Filters (0.75 soft and hard) after having read that it could be the perfect solution for me.
I tried them for the first time in front of one of the landscapes that made me dream all my childhood : the western canyons and deserts of USA.
When we visited Bryce Canyon we were already travelling around for about 10 days so I was slowly getting "used" with the filters, but when I look back at the pictures taken in this trip I can see today so many mistakes done because I was still learning the landscape photography. And you can read every post or book you want there is nothing better than years of practices and mistakes.
This picture is part of the ones I love the most from that trip.
The main difficulty that day was not the use of the filters but the cold and the snow : first time of my life I had to take pictures by -20°C and I can assure you that my legs and my fingers still remember this intense freezing feeling, especially because I didn't have the right clothes and gloves for that kind of temperatures.
Anyway this picture was taken while the sun was setting at the morning golden light hour (Bryce Canyon is a morning light canyon). The clouds and the fog were playing with the landscape constantly, this is why we can feel a little bit of fog in the final picture. And I like it.
I shot it at f14 and at speed of 1/40s due to the intense light of the snow.
---
Nikon D300
Sigma 17-50 f2.8 at 17mm
f/14 – 1/40s – ISO 200
Lee filter 0.75 GND soft
Tripod
Single exposure
Title : Brighty Brice
Date : february 2013
Place : Bryce Canyon, Utah, USA
You might also like