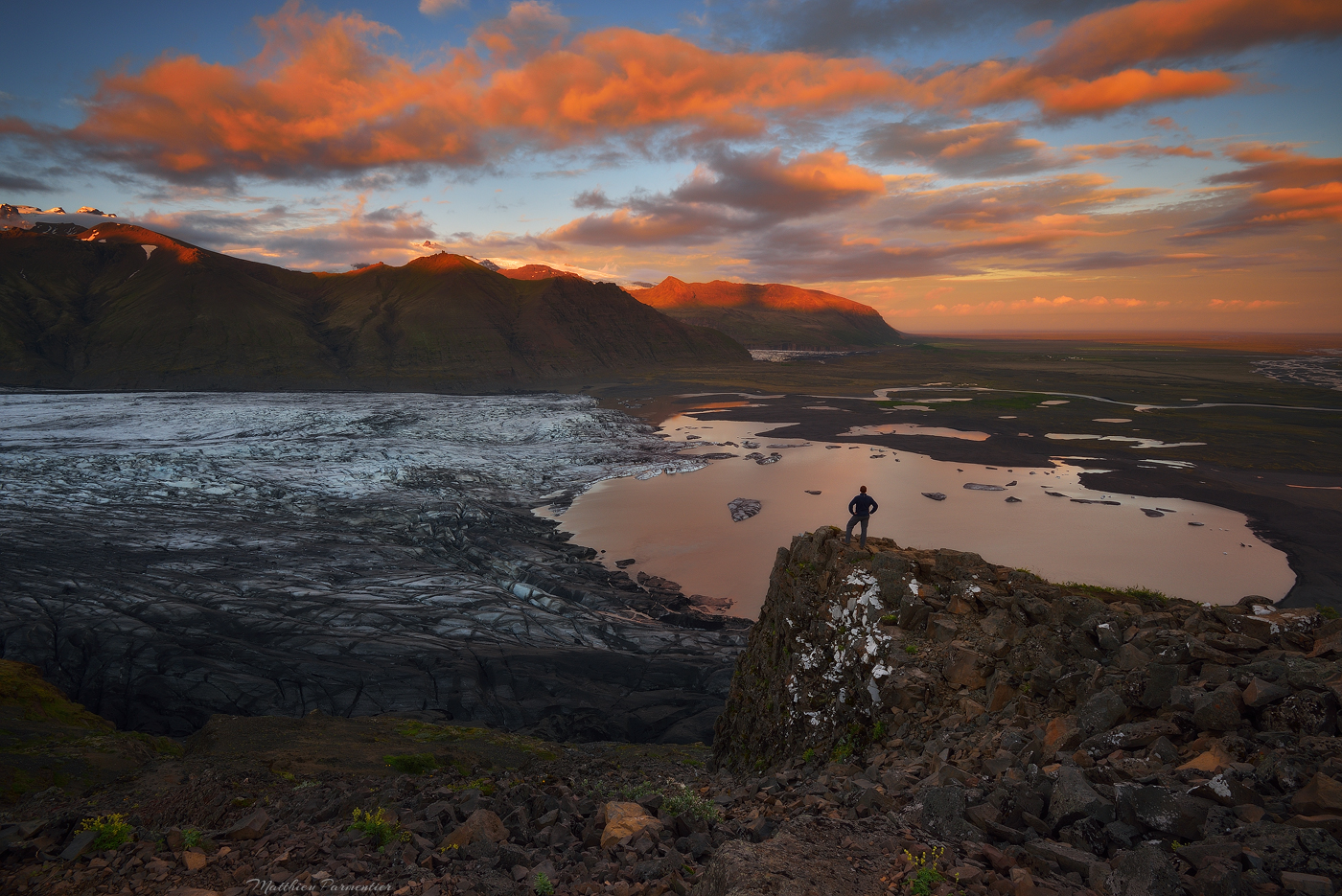 Several months had passed since the Behind the lens #1 in Bryce Caynon and I made some other changes to my camera gear to continue improving my pictures but also my photographic experience : I bought in spring 2013 a full frame Nikon D800 and a Nikon lens 16-35 f4 VR. The mixed between these two new gears gave me the possibility to shoot at a very wide angle in comparison to my previous combo Nikon D300 (FX) + Sigma 17-50.
In the following summer we went for a 3 weeks trip in Iceland where I first tried in "real" this new camera and lens and it was like a new step in my photographic journey. I won't say that I got many killer pictures from this trip but few of them are still in my "top favourites" today.
Actually the weather conditions were sometimes really challenging as it could rain from the first sun ray to the last one and if I have to compare with our previous trip in Western USA few months before I really have less pictures that I love from Iceland than from US canyons.
Anyway this one still have a great value to me. I remember that while everybody was going to the same spots at that time in Iceland – which was the new trendy destination – we went for a hike in Skaftafell National Park and found this incredible view with absolutely nobody around.
I didn't have any remote control for the camera so we did this picture together with Claire : once I set the camera setting and tried the pictures several times without anyone, I went to the spot and she took many pictures of me in different positions.
This one was the one we prefered. It was taken at f16 which is for me the best focal length for landscape photography but at a speed of only 1/5s because the light was getting darker and darker quickly at that time of the day. With that kind of speed be sure that your subject don't move a centimeter or it will be blur.
I remember that I posted this picture on some Internet photography communities after our trip at a time when there were no "Instagram trend" and copy/paste pictures everywhere. This kind of shot was not very commun but I didn't have a lot a success.
After all these years I haven't seen any other picture from this spot, which gave it a unique taste to me. We printed this picture in a very big format in our home place and it takes all it's value on a wall.
Our trip to Iceland was the last one in which I didn't use any polarizer filter and I can see it on every picture I made there. Next "Behind the lens" will tell you all about this following important change in my photographic journey.
---
Nikon D800
Nikon 16-35 f4 at 16mm
f/16 – 1/5s – ISO 100
Lee filter 0.9 GND soft
Tripod
Single exposure
Title : The explorer
Date : august 2013
Place : Skaftafell National Park, Iceland
You might also like