Right after the Giant cedars of Canoe Creek we headed South-East to the coast to the Pacific Rim National Park And Preserve, home of some of the best beaches of the area (between the two main towns around : Tofino and Uncluelet).
Beside the sea shores, the Pacific Rim area is also the home of the two best forests we visited in Vancouver Island : the Pacific Rim Rainforest, and the incredible sanctuary of Meares Island. Actually Meares Island is not part of the National Park but it is located really close to it in a fjord west of Tofino.
To reach the island you need to take a boat ride in one of the few companies that operates in Tofino. We dealed our trip there with Tofino Water Taxi and it was perfect. I can't say in summer time, but in late february we didn't had any problem to find a schedule with them. We were 6 people at that time to go to Meares Island, and the good thing is that the guide comes back to take you when you are ready. You just have to give him a call. You don't need to synchronise your time with other hikers so everybody can takes the time he wants.
And when you like taking pictures like I do, hiking in Meares Island takes a lot of time !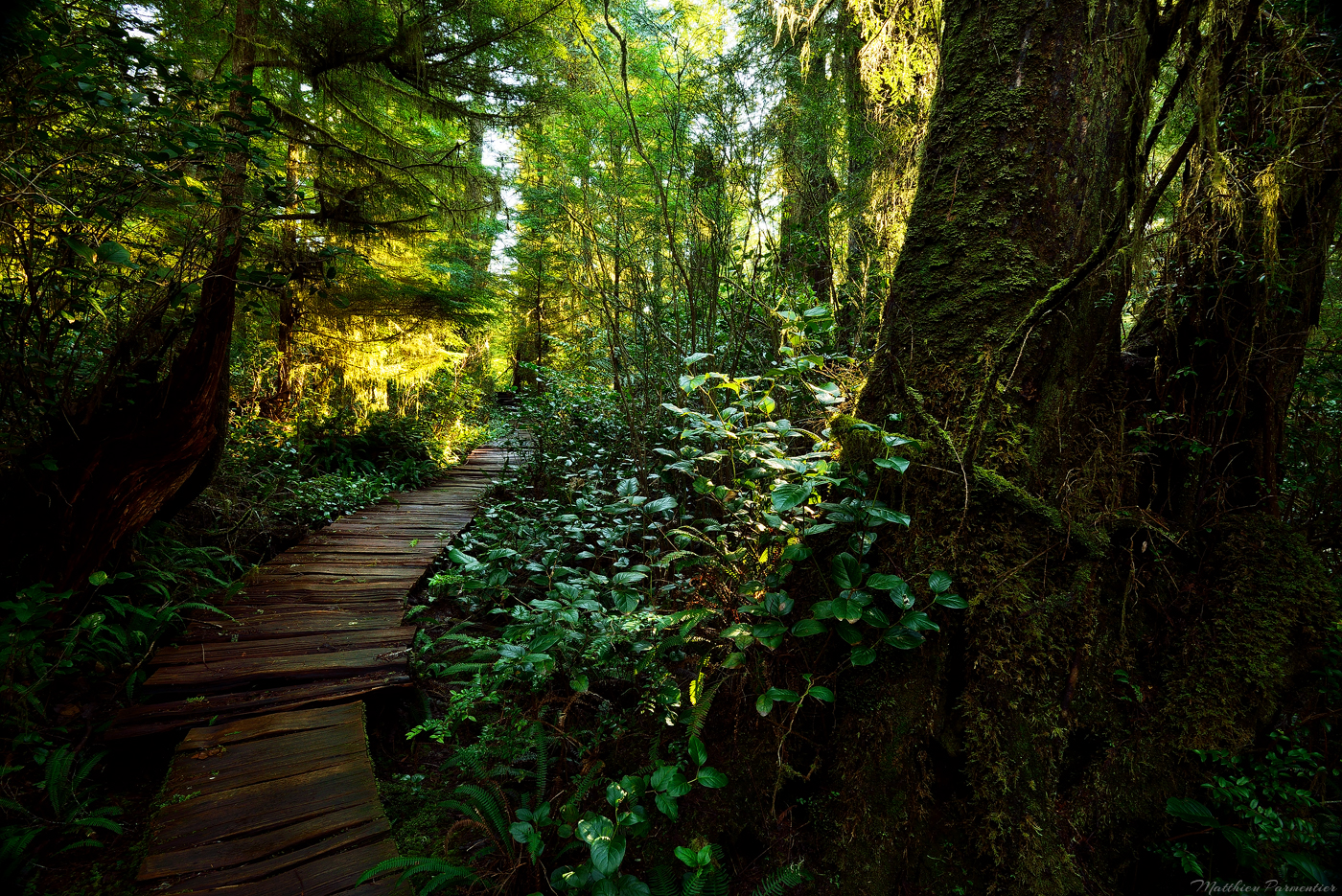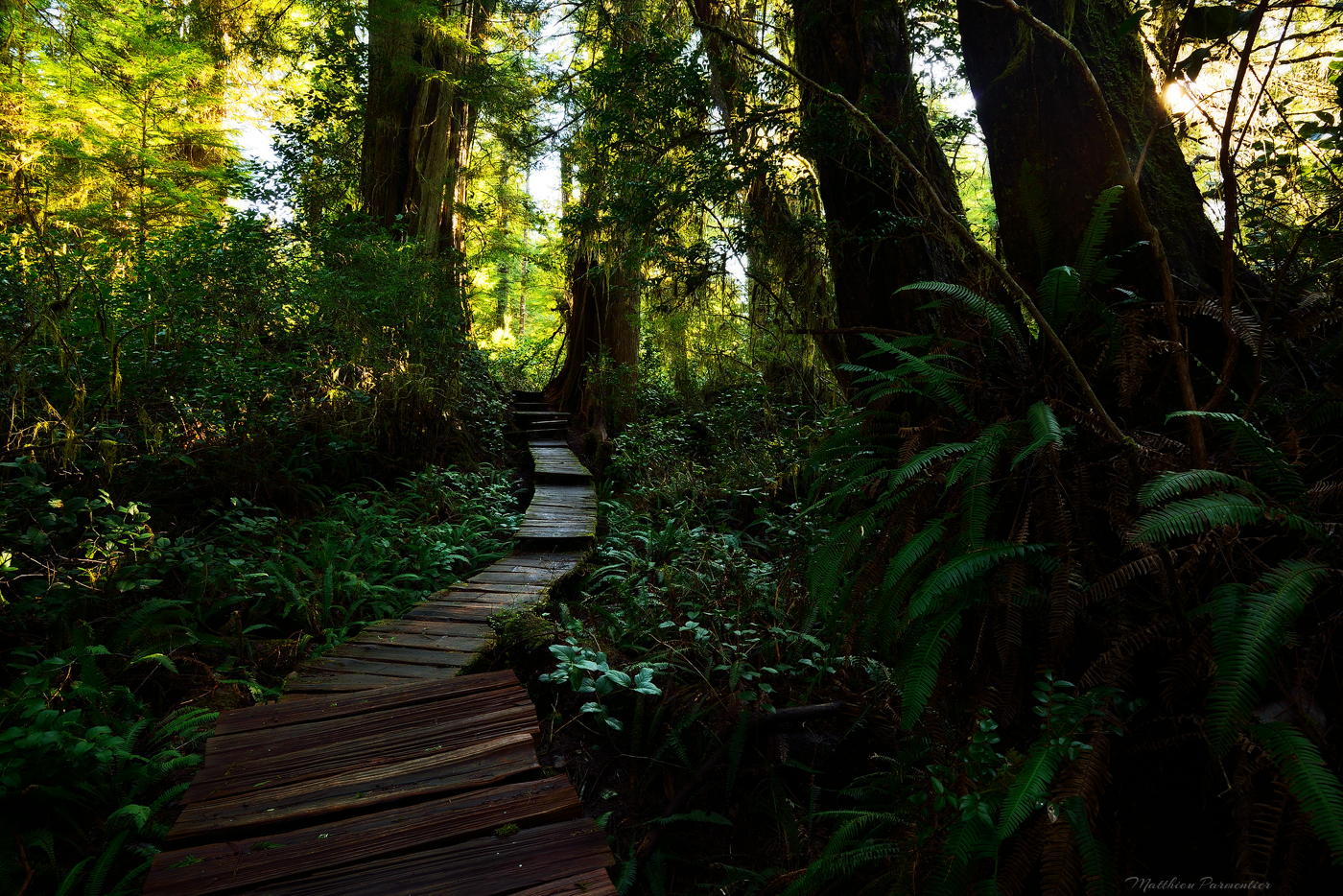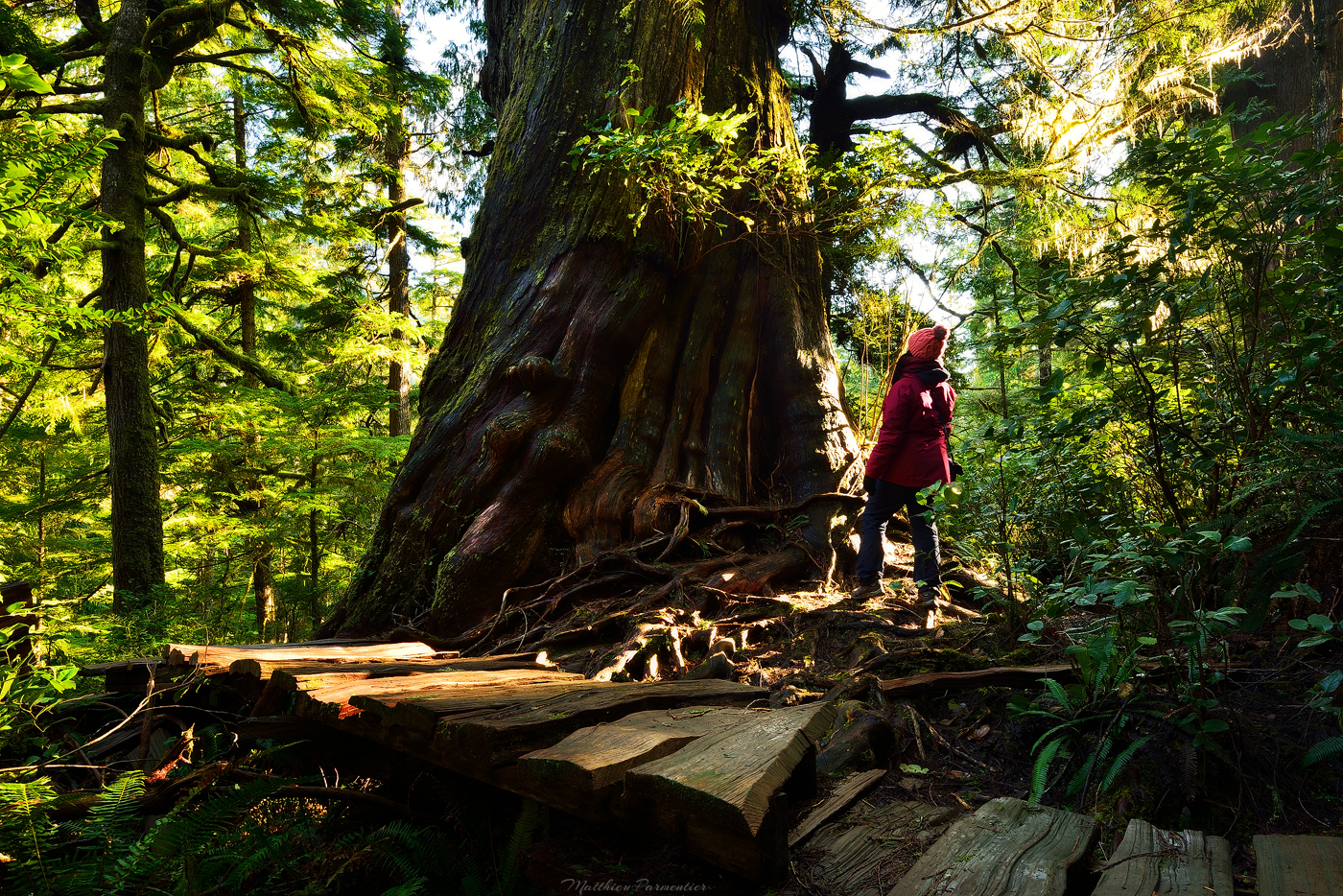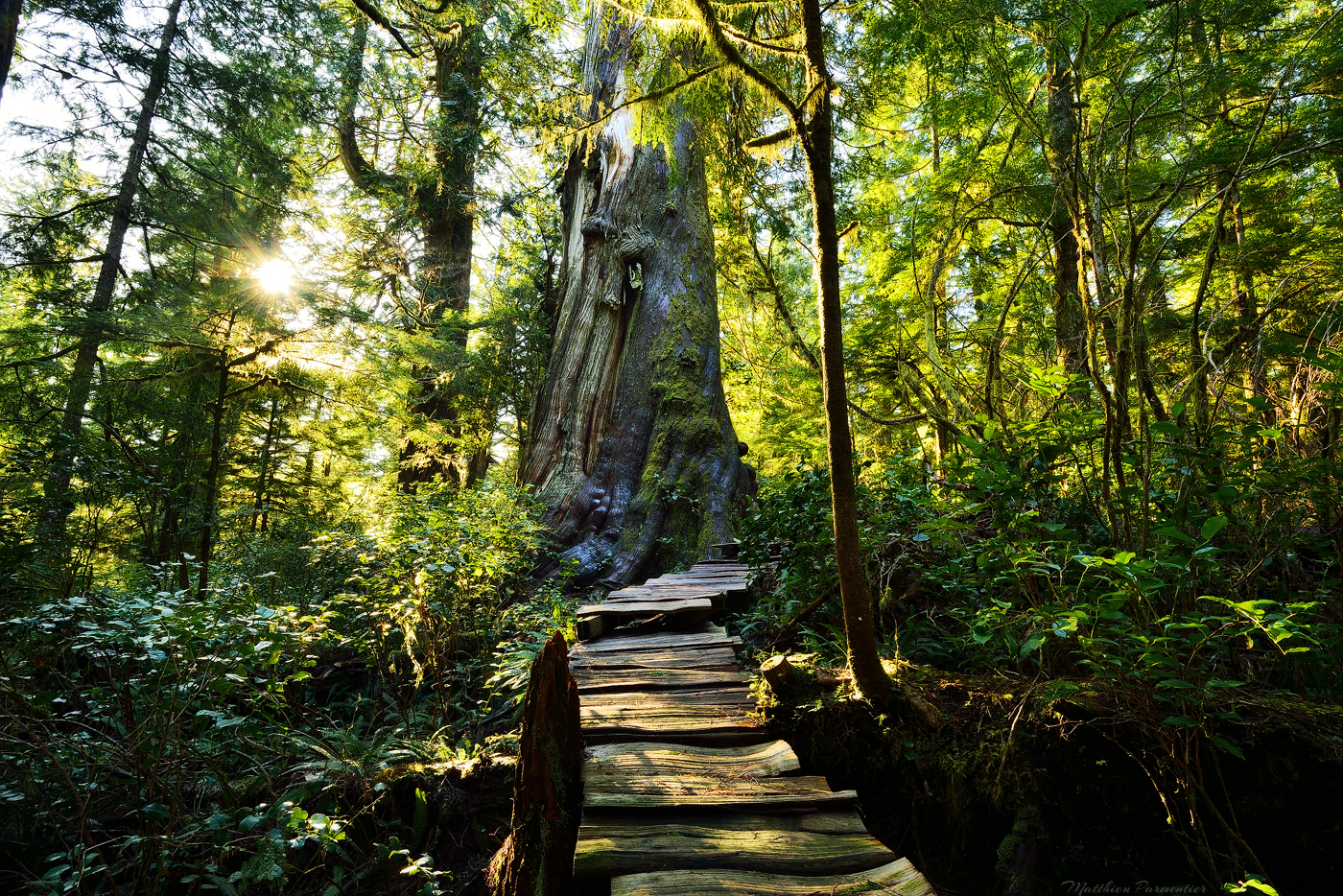 Meares Island is an old grove forest in any aspects : it is bushy, mossy, mudy, and the only trail available is a two hours loop which is not maintained. It is suppose to take 2 hours for the full loop in a sunny and dry day, but I can assure you that in winter it takes at least 3 hours if you don't stop very often to takes pictures, 4 hours otherwise.
The first 15/25 minutes of the trail is an old and very sleepery wooden path. It seems that many people only do this part of the visit but don't stop at the end of the boards and takes the time to do the whole trip : what you will find in this woods is true sanctuary of an ancient time.
Here the trees have shapes that seems to comes from some heroic fantasy novels. Here the trees are bigger than everything we could imagine. Here the trees were already old when Christopher Columbus discovered America. I remember how in loved we were while entering this forest, and almost a year after the feeling is still the same when I think about these giants.
Meares Island and its red cedars and spruces is just incredible. No words deserve a place like this one. If you can go on Vancouver Island one time, try to reach this place : I promise you won't regret the walk, not even the mud and the natural obstacles (fallen trees…).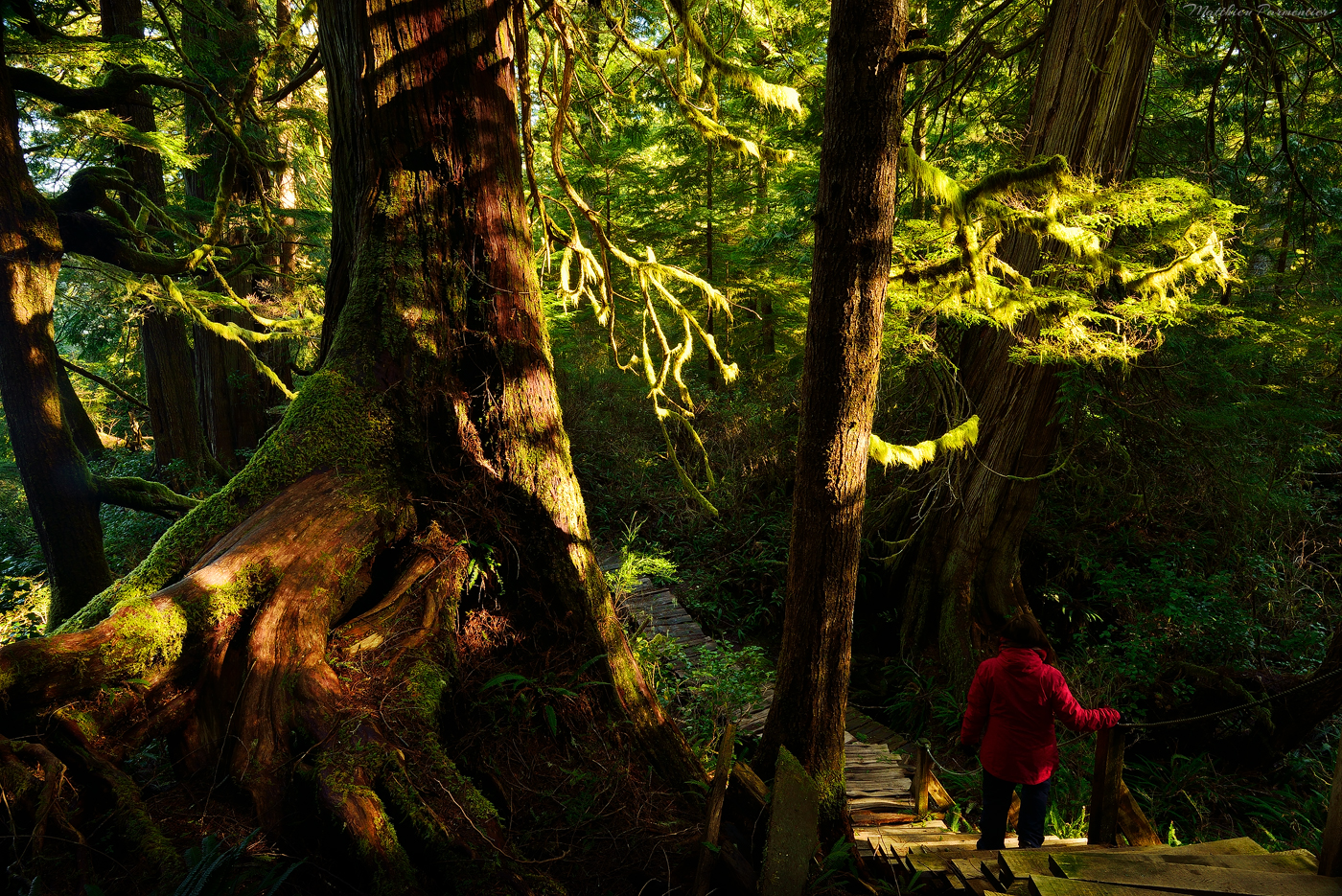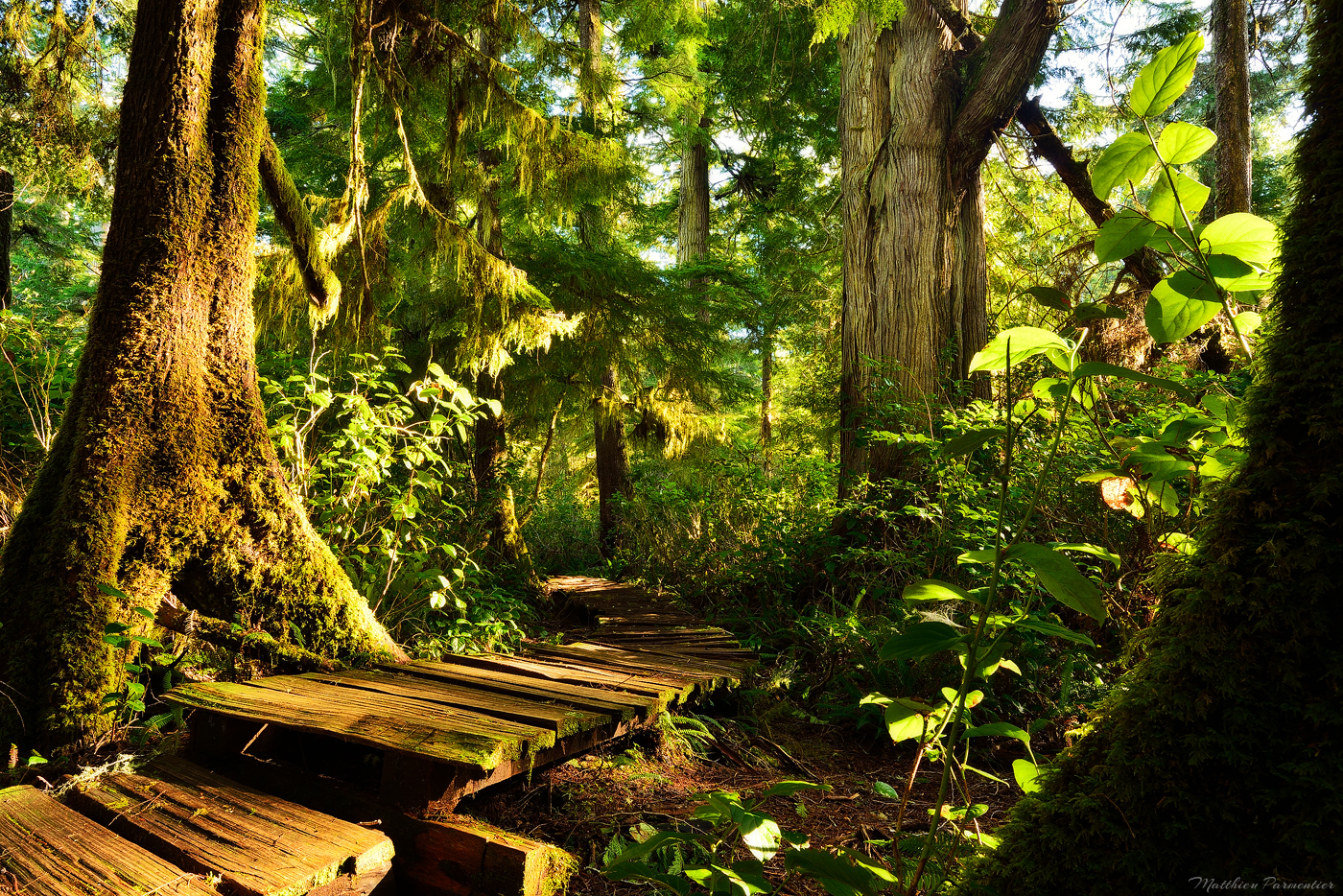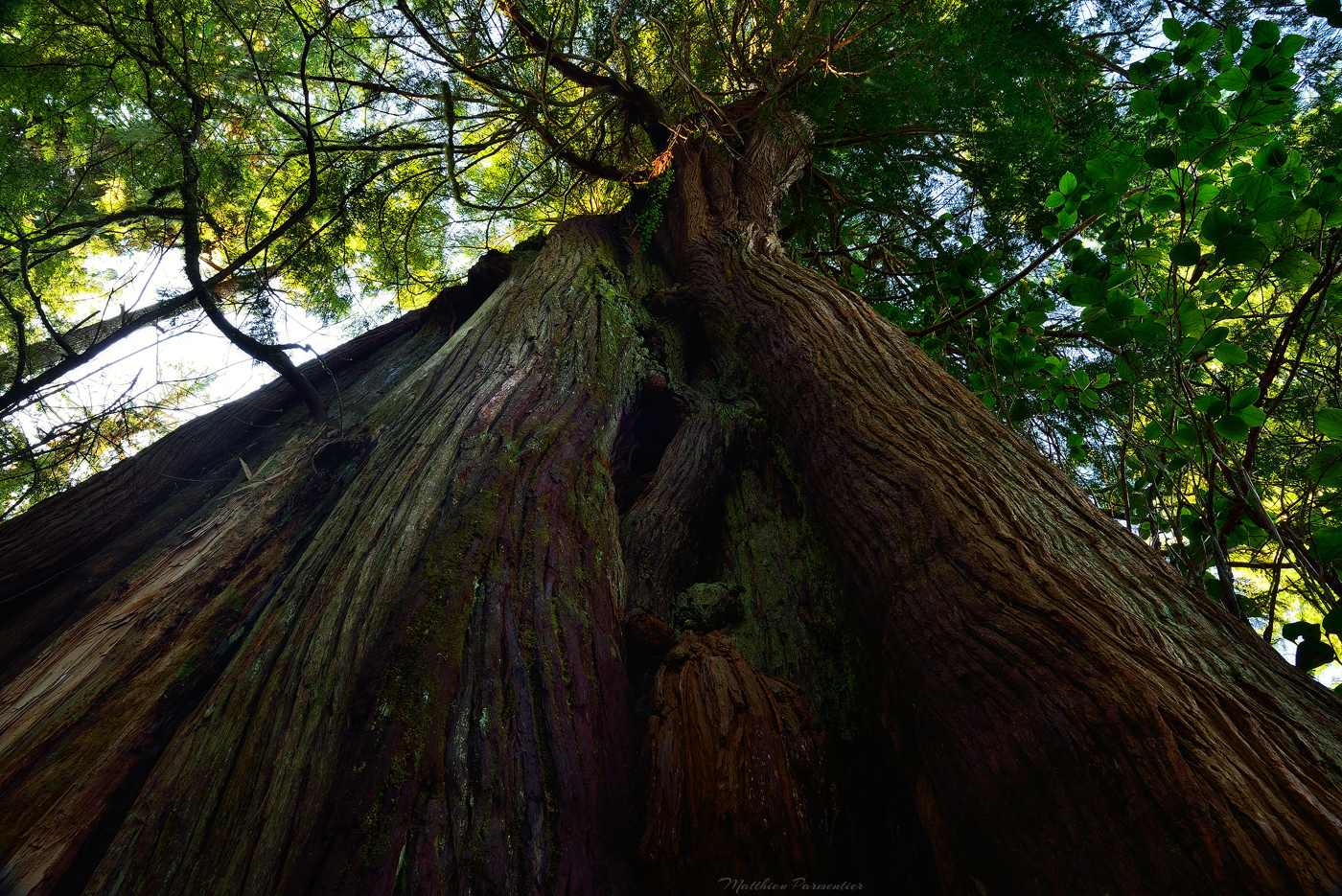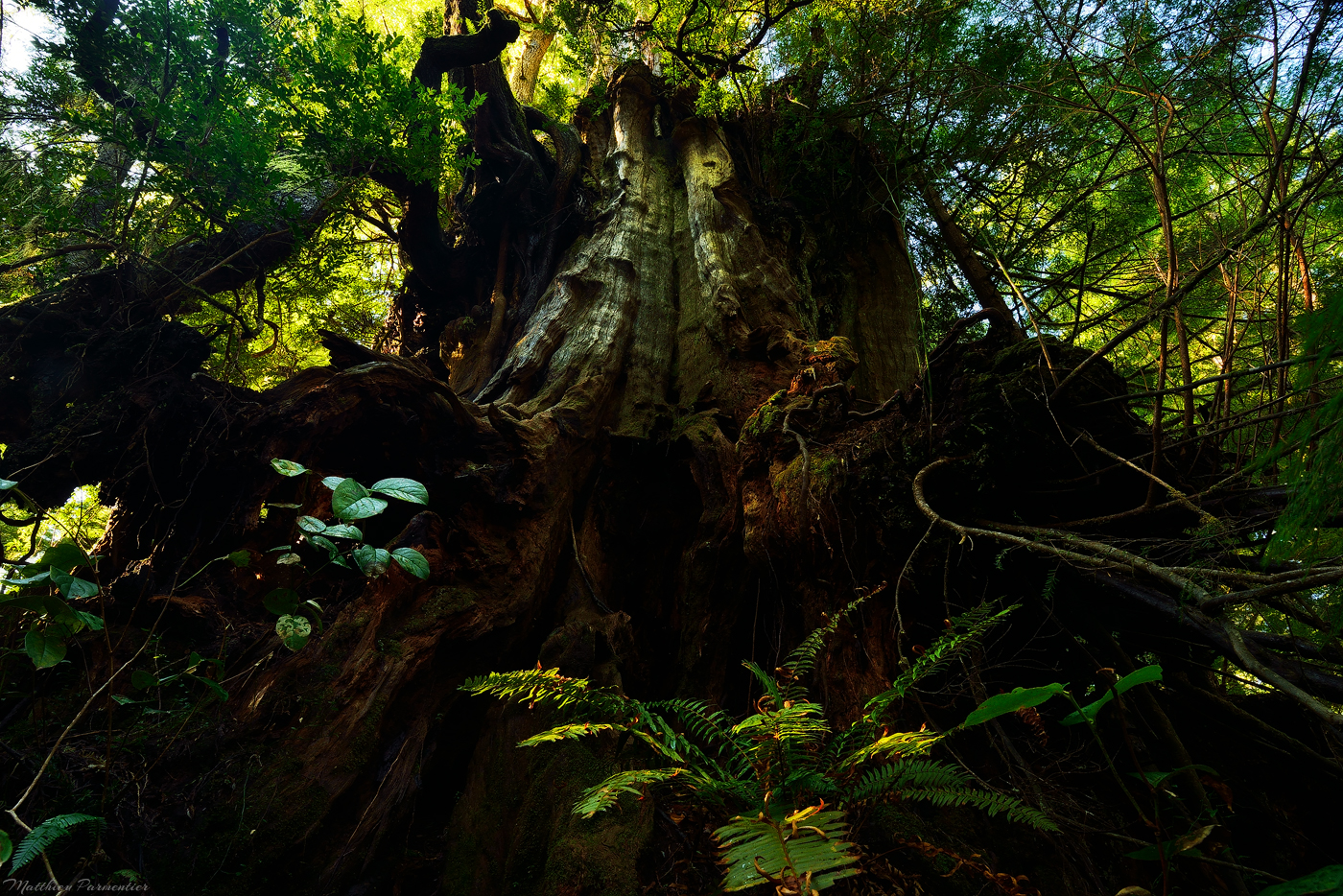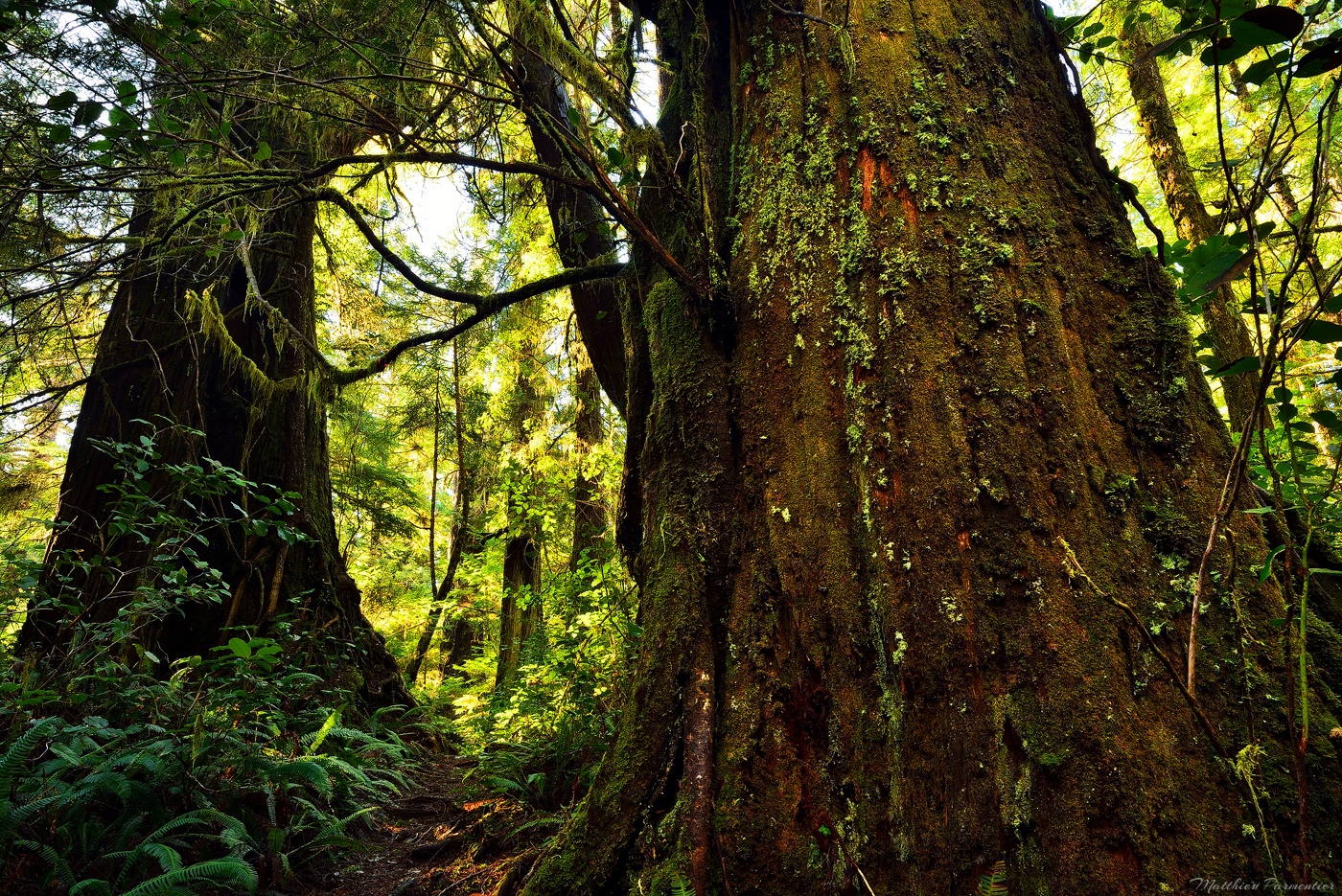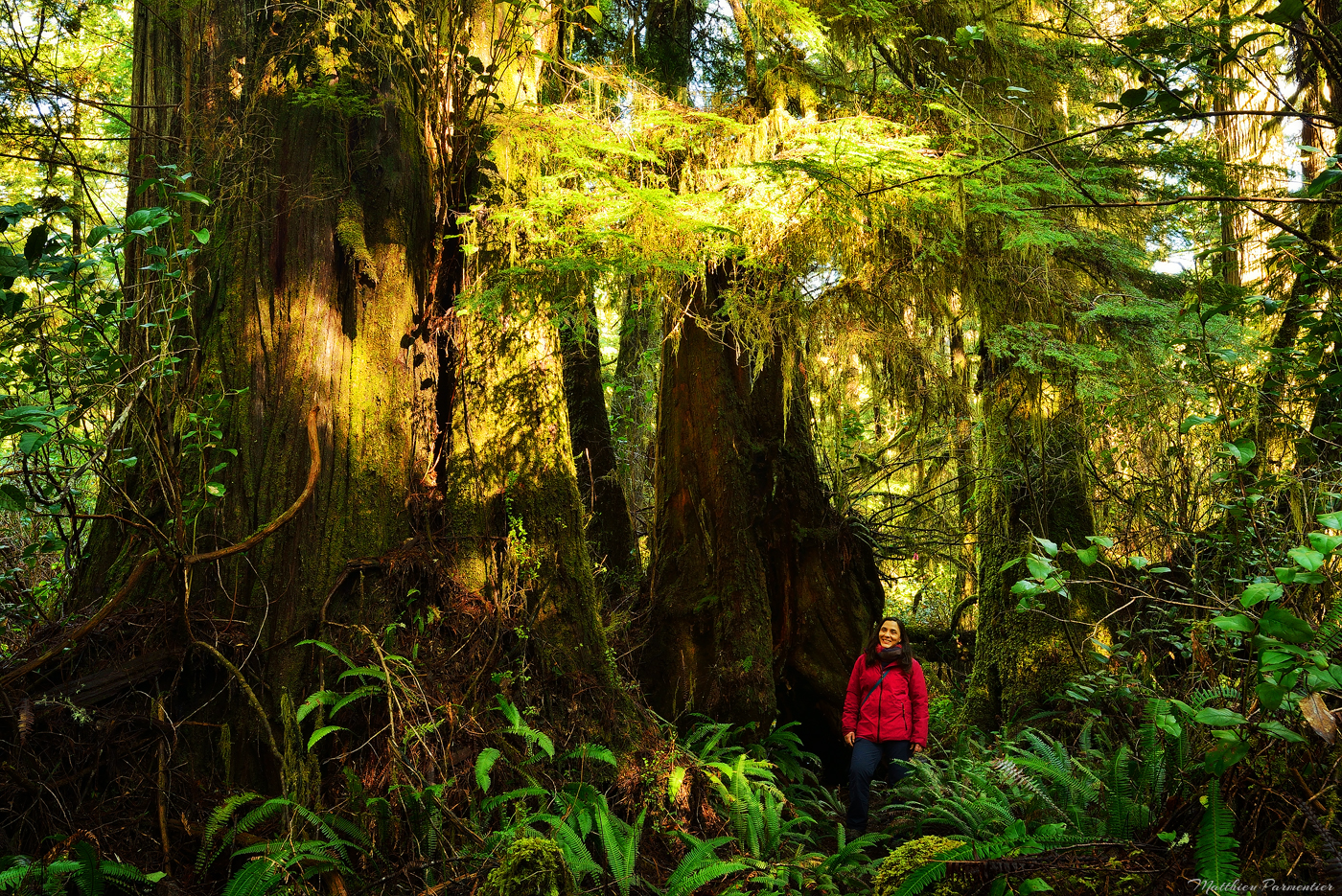 What else to say after all the superlatives I used to describe Meares Island ? Does it worth the 35$ round trip per person ? Sure ! Does it will make you feel small and young ? Oh yes ! So just don't hesitate and takes your time here.
The funny thing here is that many of the big trees of the island are red cedars. In France and in many european countries, with use these species to make hedges between yards…. I couldn't imagine that these trees could be so massives, olds and majestics than the one we found in Vancouver Island.
---
Information
Departure : Tofino
Duration : between 2 and 4 hours, depending on the weather conditions
Date : february 2020
Located west of Tofino, after the Pacific Rim National Park and Preserve sea shores (map below)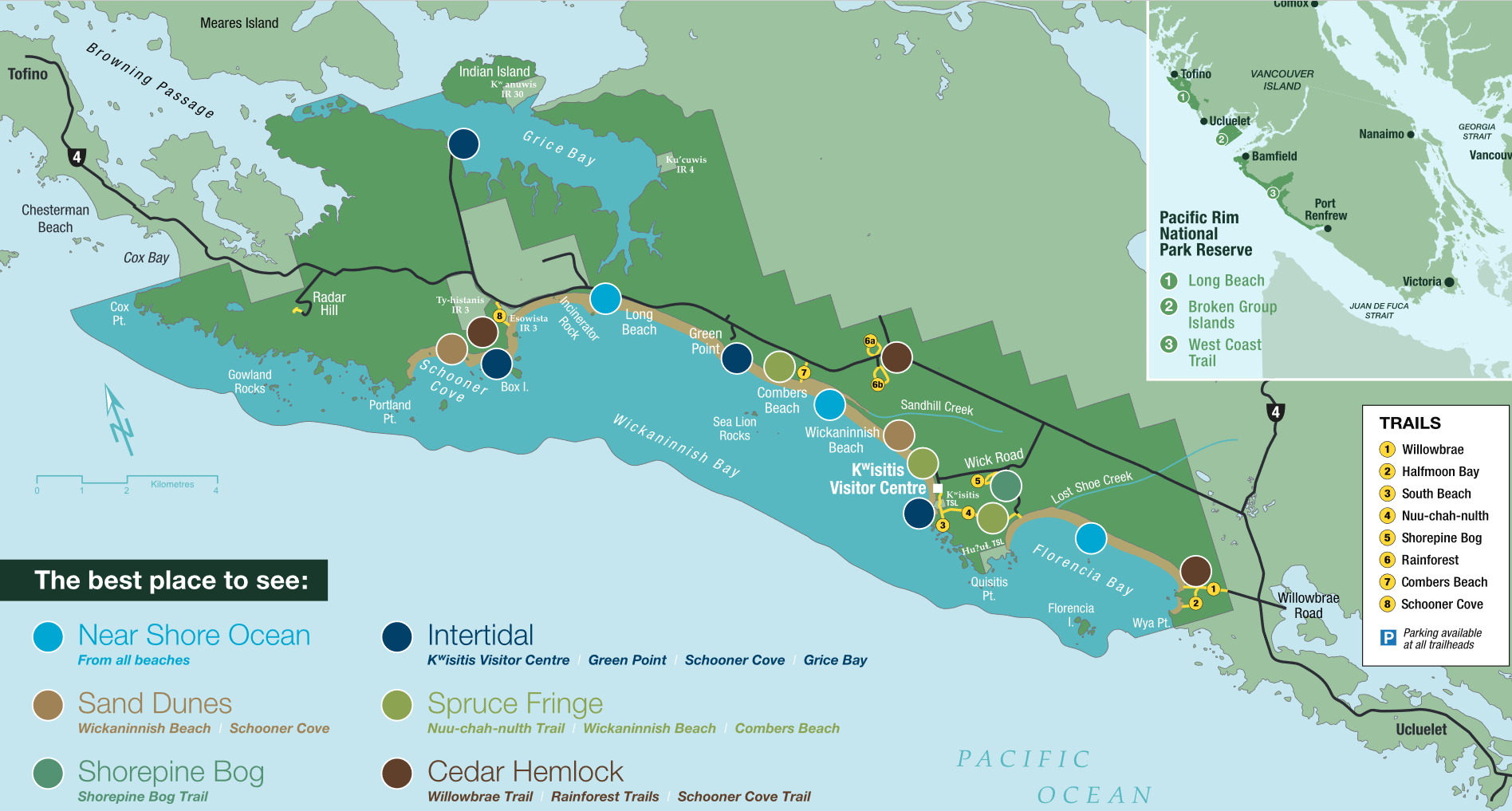 You might also like