The Carro refuge is the highest of the Vanoise National Park. The main hike to get there is the balcony path that starts from Ouilietta bridge : it is known as one of the National Park "must do". In late spring, there is still a lot of snow everywhere that usually makes this path not available. It was the case in mid-june 2017 when my brother and I were hiking for few days in the area.
We hiked up to the refuge by the Ecot trail located on the sunny side mountain part but which is also more steep than the balconny. It was the day after our hike to the Evettes refuge located on the other side of the valley.
This hike is quite long and has a noticeable elevation gain of 740 meters, but has no particular difficulties. It alternates steep and balconny parts that makes the time pass really quickly. When we got there, we had to cross many snow parts and rivers that burst their banks, but walking alone in this kind of landscape is always a pleasure event with big bags and wet feet.
Mid-june is a really quiet period : we met almost nobody until the refuge but had some talks with hundreds of sheep and even some wild mountain goats. Sheep and cows are everywhere in Vanoise : it is something particular to this National Park more than the others from the Alps.
On that day it was the refuge season opening. We couldn't reach the owner by phone so we hiked up with our tent in case of… In fact we were lucky to be able to stay the night there as the only customers. What a pleasure to enjoy a warm fire with nobody in a place like that !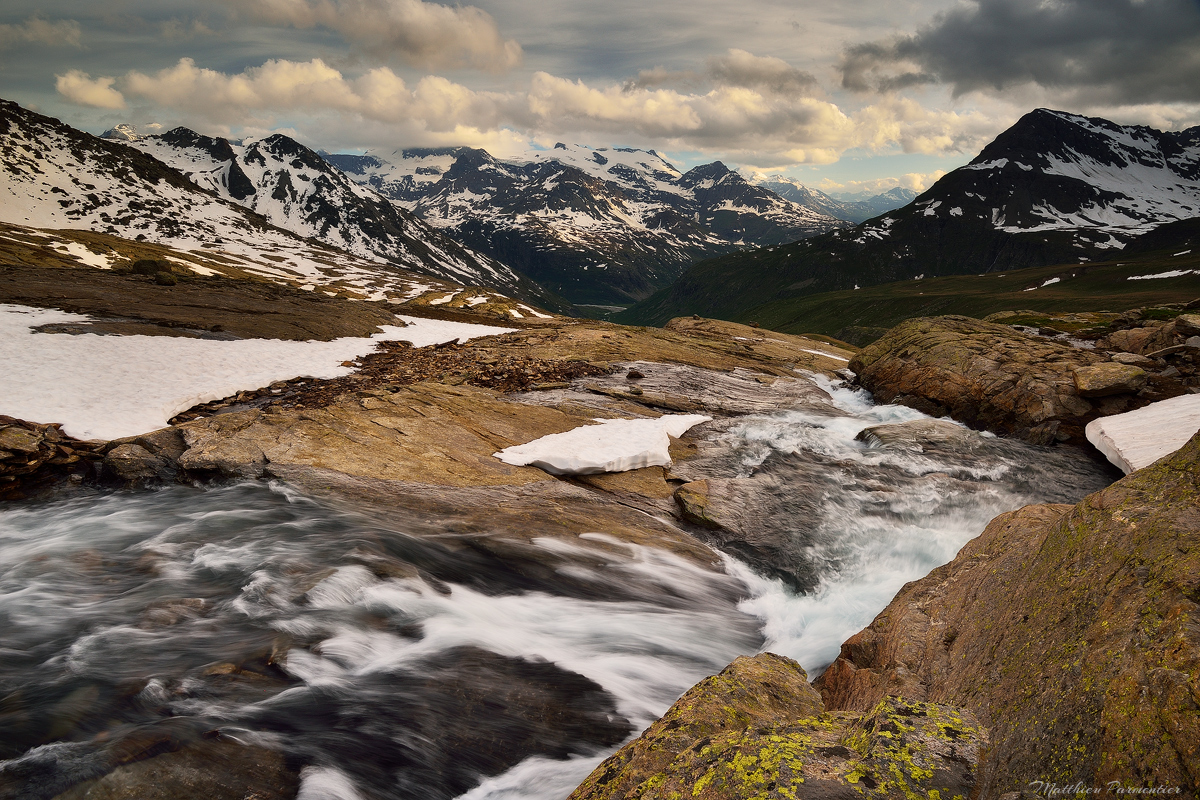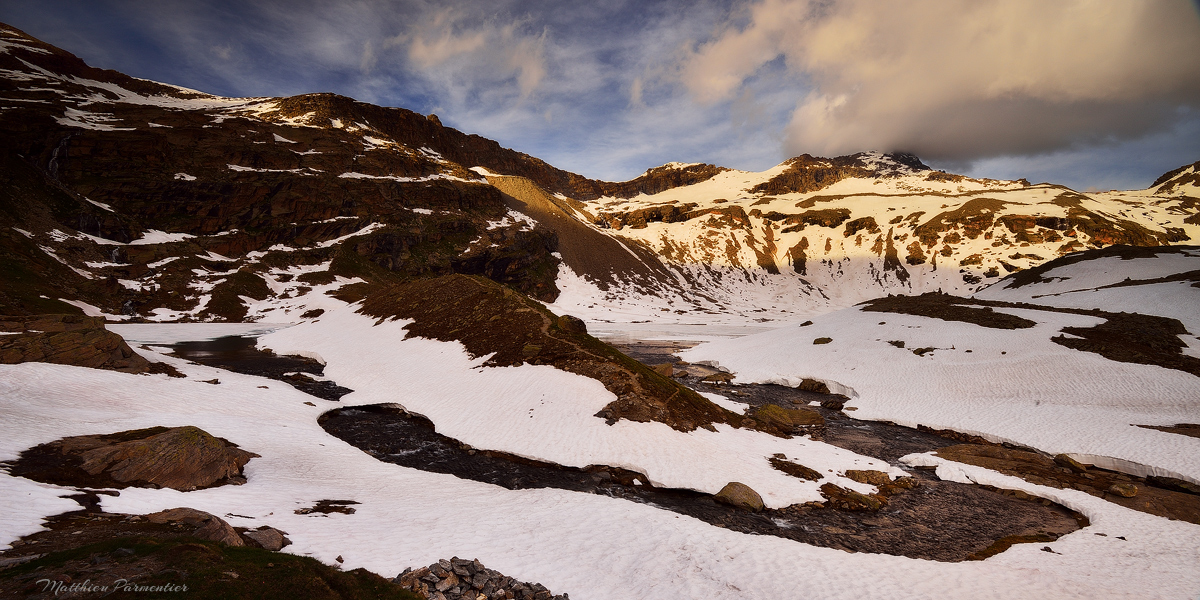 The Carro refuge is located on a kind of small rocky plateau from which all the path valley is visible (first picture). Behind the house there are two small lakes : "lac Blanc" and "lac noir". Mid-june there were still partly frozen and the snow all around made some photography exploration difficult, but the place was very nice even in this conditions.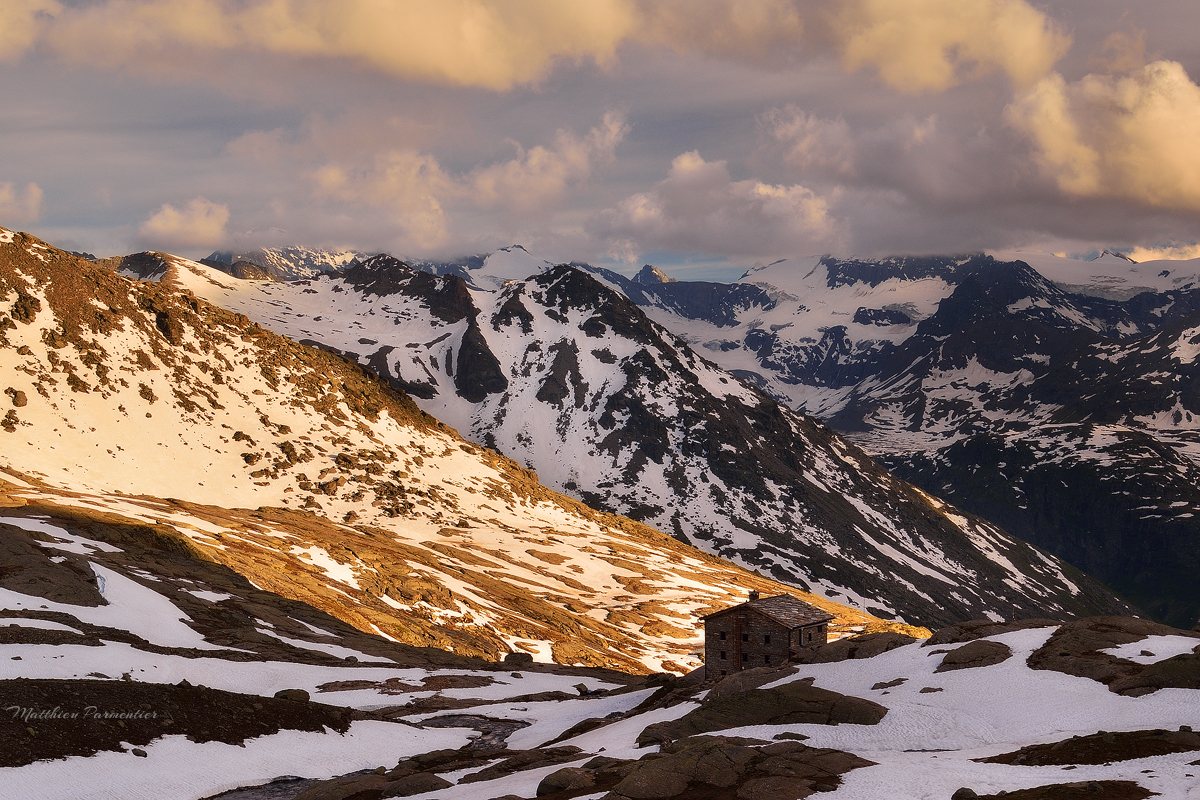 To conclude : this hike is a nice "to do" for everybody around Bonneval-Sur-Arc at summer time. You will get there a reasonnable challenging trail, rewarding views, and a sympatic mountain refuge to enjoy a night or a meal at almost 2800m high.
---
Information
Departure : Ecot car park, Bonneval-Sur-Arc
Altitudes : 2023m (Ecot), 2760m (Refuge)
Elevation gain : 740m
Duration : 3h00
Date : june 2017
Mountain range : Vanoise
Vanoise National Park protection area (dogs are not allowed for example)
---
You might also like